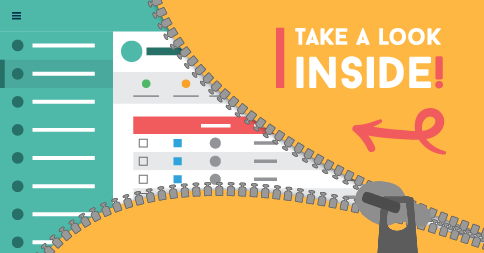 Hi Everyone, this week we're excited to roll out a major update to TutorBird's look and feel. We've made these changes carefully, so most items are exactly where you left them. We're doing this to make room for a better mobile user experience and more options in the future.
Here's what's new:
All the button rows in TutorBird have been replaced with  toolbars.
On mobile devices, page toolbars now collapse to save space and are sticky at the top of the page when you scroll.
On mobile devices, pages with tabs now display as collapsible panels to make navigation easier.
On mobile devices, clicking the page name (i.e. "Students") now scrolls back to the top of the page automatically.
On mobile devices, the Student Portal now displays the school name (instead of the small TutorBird icon). Long school names are automatically truncated.
For multi-teacher schools, we've added automatic Student Groups for each teacher's students. So now it's easy to select all the student who are taking lessons with a specific teacher.
The "Expenses and Other Revenue" page has been redesigned so that both revenue and expenses are shown on the same tab. The graph and summary can now be hidden on this page.
When you click the "Search" button on any page, the search field is automatically selected for you (saving a click).
We fixed an obscure problem that would occur if you press and hold "Esc" on your keyboard to close a popup window (the page layout would be incorrect).
We've added a search function to both the "News and Blog Posts" and "School Reports" pages.
All your calendar preferences are now accessible directly from the calendar page for easier access (click "Options" > "Preferences" from the calendar toolbar).
The group/color settings located below the calendar have also moved onto the Calendar Preferences popup.
We updated a handful of icons throughout the site.
We fixed the Student Attendance report so that text is no longer split across page breaks.
We fixed an issue with the GPS mileage tracker that could prevent it from working correctly if your browser locale did not match your TutorBird region setting.
We fixed an issue that could prevent students from printing their own attendance/notes from the Student Portal.
We fixed a handful of consistency issues. Now buttons and error messages are more uniform across the site
Did you know? We've adjusted the placement of the calendar event popups so that the initial orientation (up or down) works better on mobile devices.